Public organization"Volunteer help 4.5.0."
Registration number – 44898378
We are Ukrainians, as you are and we are ready for anything for the sake of freedom. Every day we buy necessary things for the functioning of the Ukrainian army, local defence and hospitals. From socks to armour plates, from medicines to thermal imagers.
---
Achieved results
Since the beginning of the war, we have done the incredible together. We personally bring what the units need, exactly where they need it. Just look at these numbers!
You can always join us and make your input! You may find our financial details are HERE.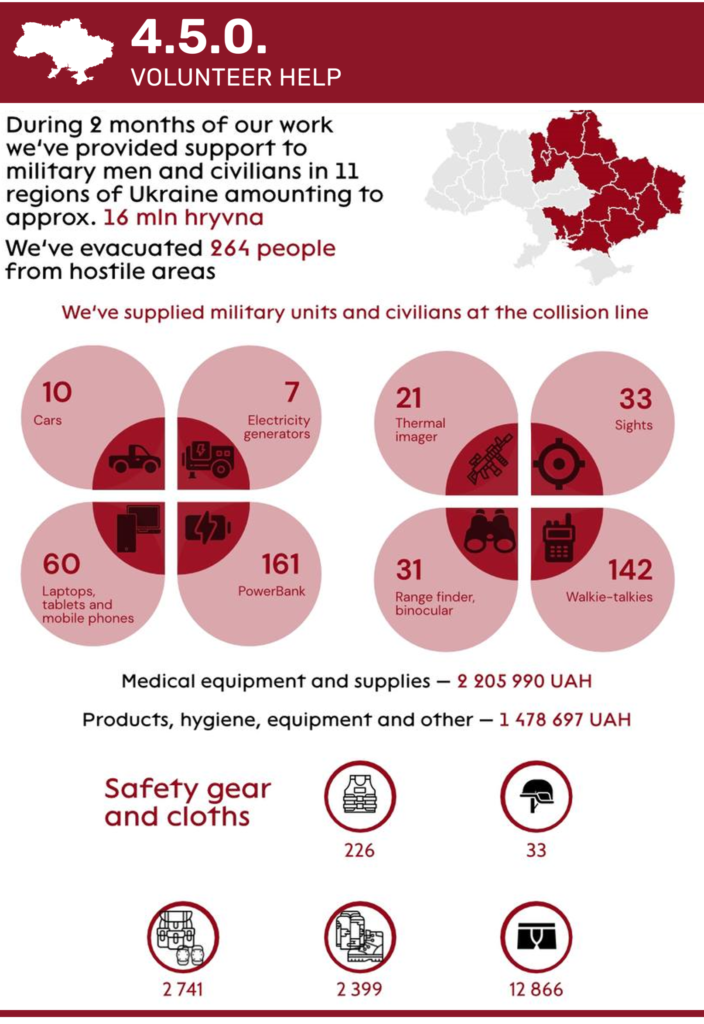 ---
Financial report
You can always check who we are and what we do.
---
Defenders are grateful to us
As long as we are together, everything will be fine! Everything will be Ukraine!