We bought 10 Motorola DP4800 radios!
5 radios – received by mortars and infantry in the Kherson direction: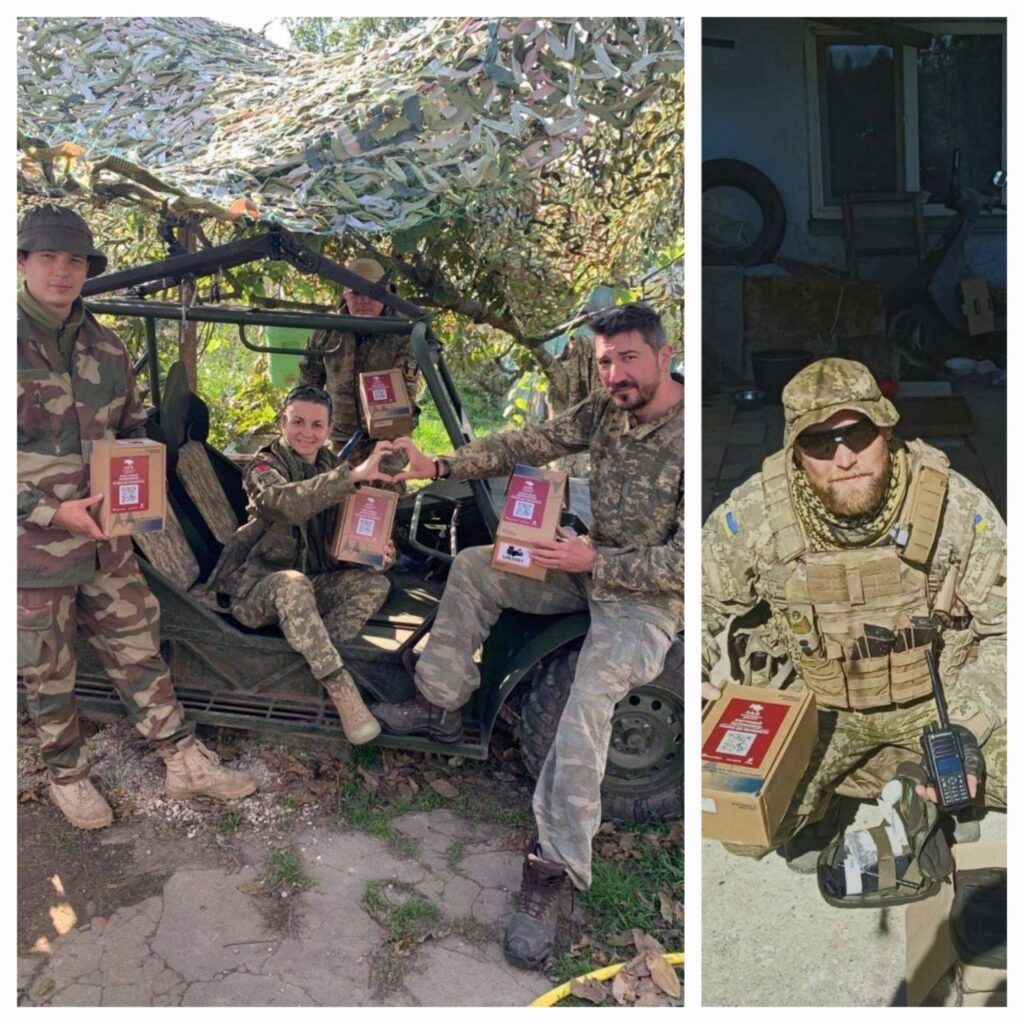 5 radios- received by infantry in the Kryvyi Rih direction: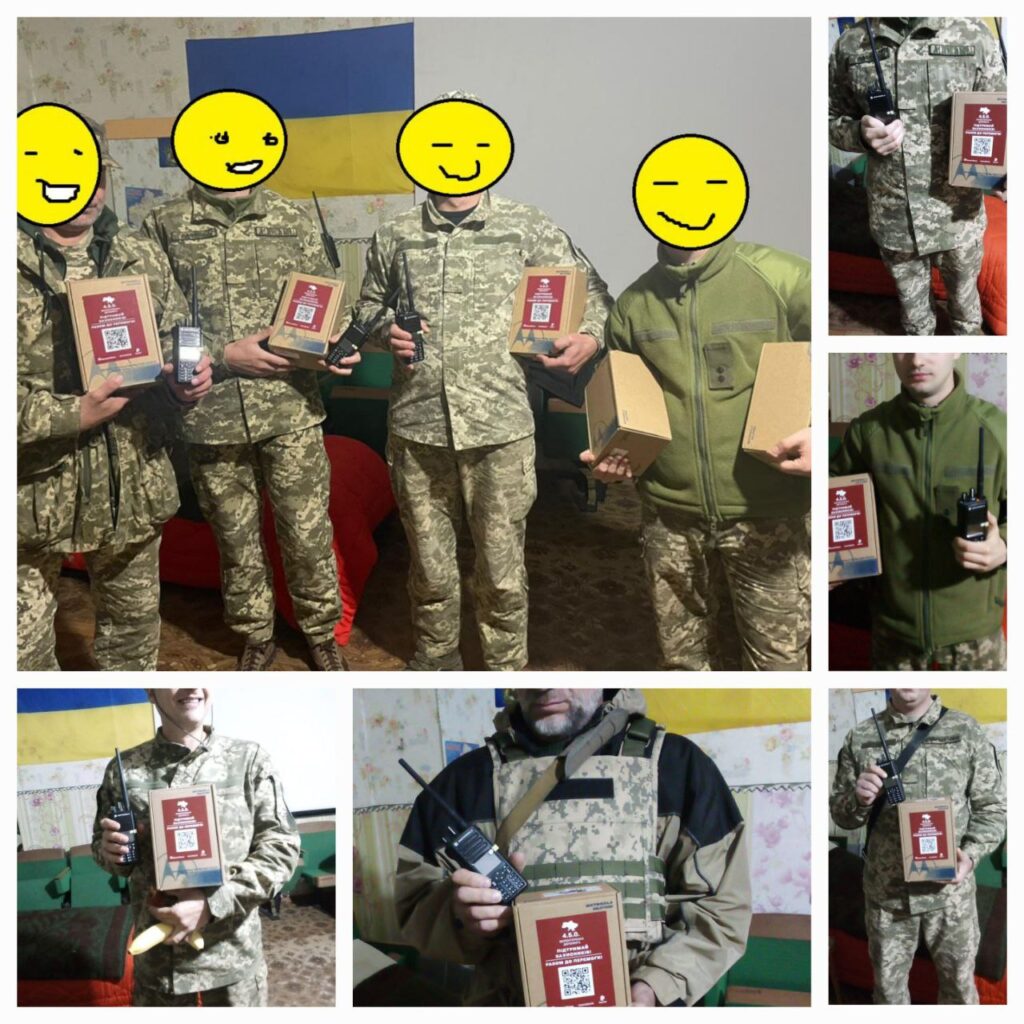 ---
Donate for a Two-way radio for fighters and get a thank you gift!
Our defenders need modern, high-quality connection!
This is not just a wish or a whim! It is communication that saves lives, as timely received information significantly affects the staging and execution of combat tasks, and improves interaction between units.
Communication must be reliable and disable the enemy from intercepting the message. That's why we're fundraising for a Motorola DP 4800 two-way radios. The first purchase should cover the need for two units.
For this, we need 10 two-way radios with a total cost of approximately UAH 300,000 (~ USD/EUR 8,000).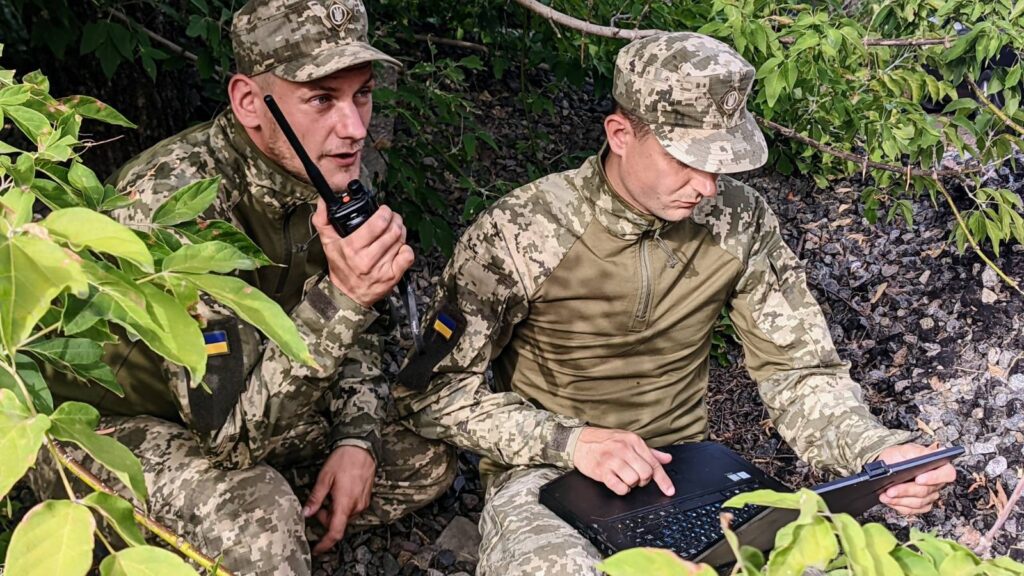 We understand that this is an incredibly large amount, so we have prepared something special for you, made by the caring hands of our volunteers, as a thank you gify for your contributions:
From UAH 1,000 (within Ukraine only)
Exclusive chevron with a warrior cat "Good evening, we are from Ukraine" packed in the envelope "Russian warship… DONE!"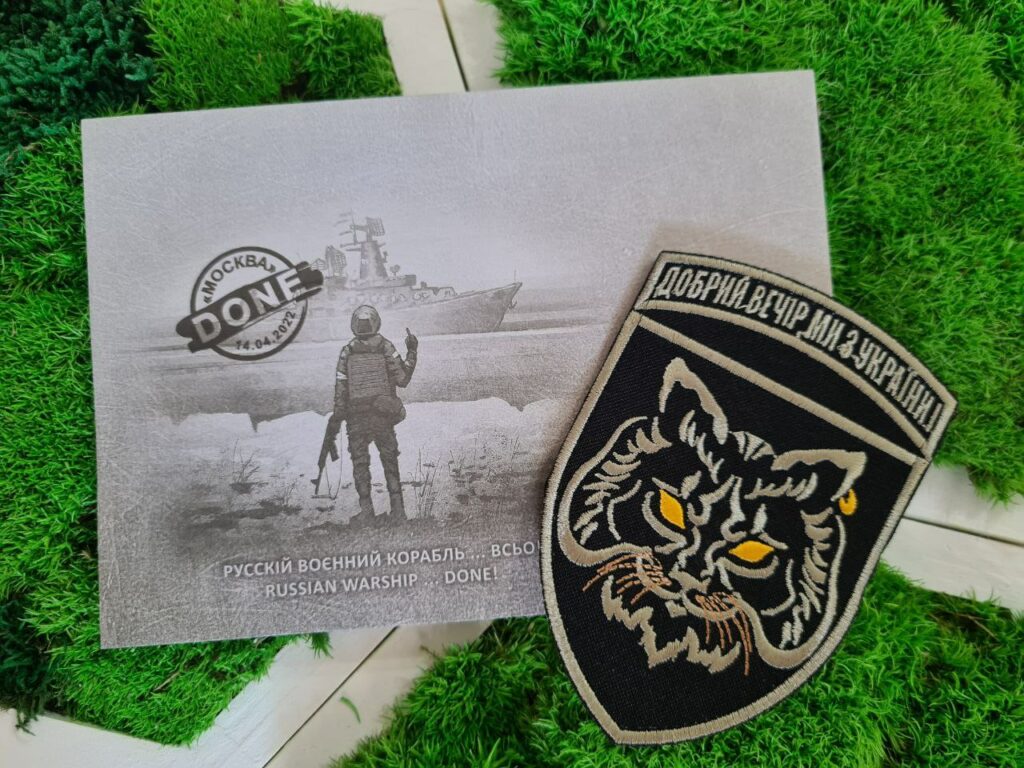 This warrior cat is a reflection of the Cossack identity and symbolizes resilience, cunning, ingenuity, fighting spirit and indomitability of Ukrainian warriors.
It was drawn by our volunteer artist Zoremyra Volkovynska in the first weeks of the war and embodied in a chevron under our order.

We deliver chevrons only within Ukraine

.
From 10 000 UAH (300 USD/EUR)
Keychain "Plate" made with original fragment of the 9M79 "Tochka" rocket wing, shot down by our air defense. (40 keychains in total)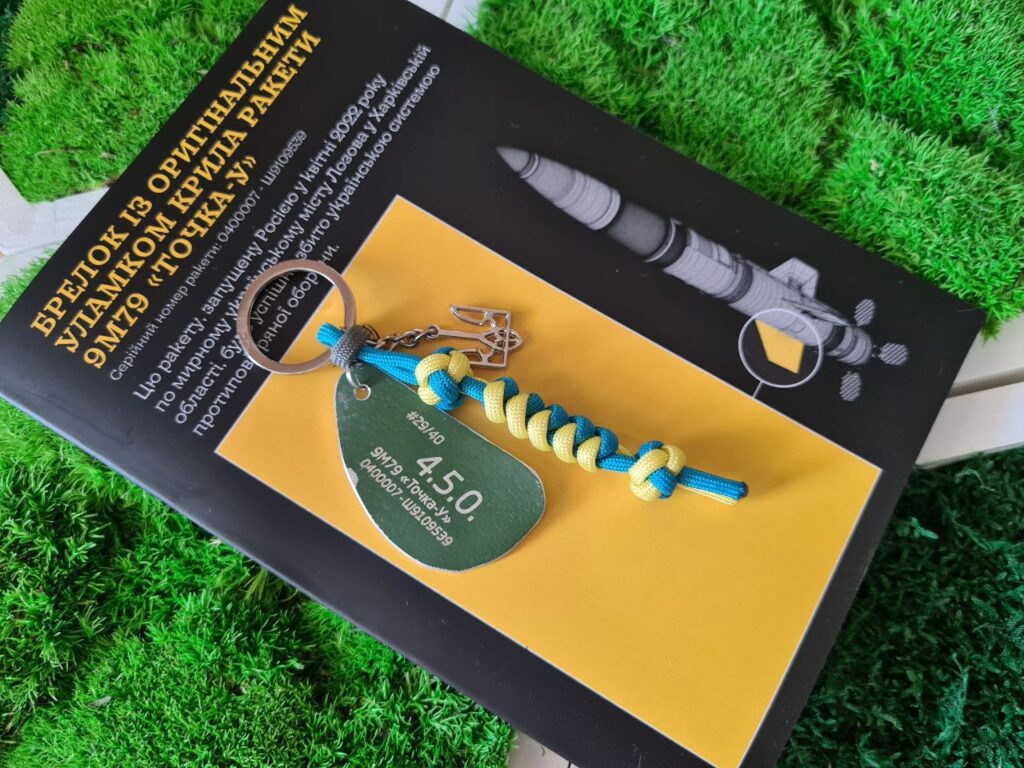 Model: 9M79 "Tochka" ("Point-U"), NATO reropting name SS-21 Scarab
Rocket serial number: 0400007 – Ш9109539
Place of fall: Lozova, Kharkiv region
Period: April 2022
More information about the wreckage of the rocket, a photo of all keychains by number and a cool video of their creation can be viewed at the link below.
What has to be done?
1. Make the donation started from UAH 1,000 to the PO "Volunteer Help 4.5.0." marked as "charitable contribution" by any way, which is convenient for you – to receive the Exclusive chevron and the donation started from UAH 10,000 (300 USD/EUR) to get the Keychain from 9M79 "Tochka"
2. Fill out the Google form so that we can send your the gift (specify the delivery information and attach the Receipt for the transfer of funds).
3. Await your present! We will contact you and confirm the delivery.
4. Follow us on Facebook and Instagram, where we will publish reports on the purchase of radios for our soldiers.
FAQ
How can I buy a keychain or a chevron?
We do not sell anything, but give souvenirs as a thank you for your contribution to the purchase of radios for units that are on the front lines.
Can I receive a gift if I have contributed previously and/or to other funds?
We are very grateful to those who helped our Defenders, however, gifts will be provided only within the current promotion when making a contribution to the accounts of the PO "Volunteer help 4.5.0." according the above conditions.
Is it possible to receive a gift abroad?
We will send you a keychain to any country in the world where there is a postal service (except the russian federation).
Chevrons are sent only to the controlled by Ukraine territories of within the Nova Poshta service area.
How much is delivery?
We will pay the delivery cost ourselves.
Can I make a contribution in several transactions?
Yes, you can divide the contribution into several parts. In this case, just attach several receipts when filling out the Google form.
Thanks to everyone who is joining us! United to victory!