We have prepared special gifts for you
Keychain made with original fragment of the Sukhoi Su-34 fighter-bomber/strike aircraft (NATO reporting name: Fullback)
Aircraft serial number: RF-81259
Negative take off date: 03.03.2022
Place: Kyiv Region, Buzova Airfield
Coordinates: 50°24'06''N 30°03'17''E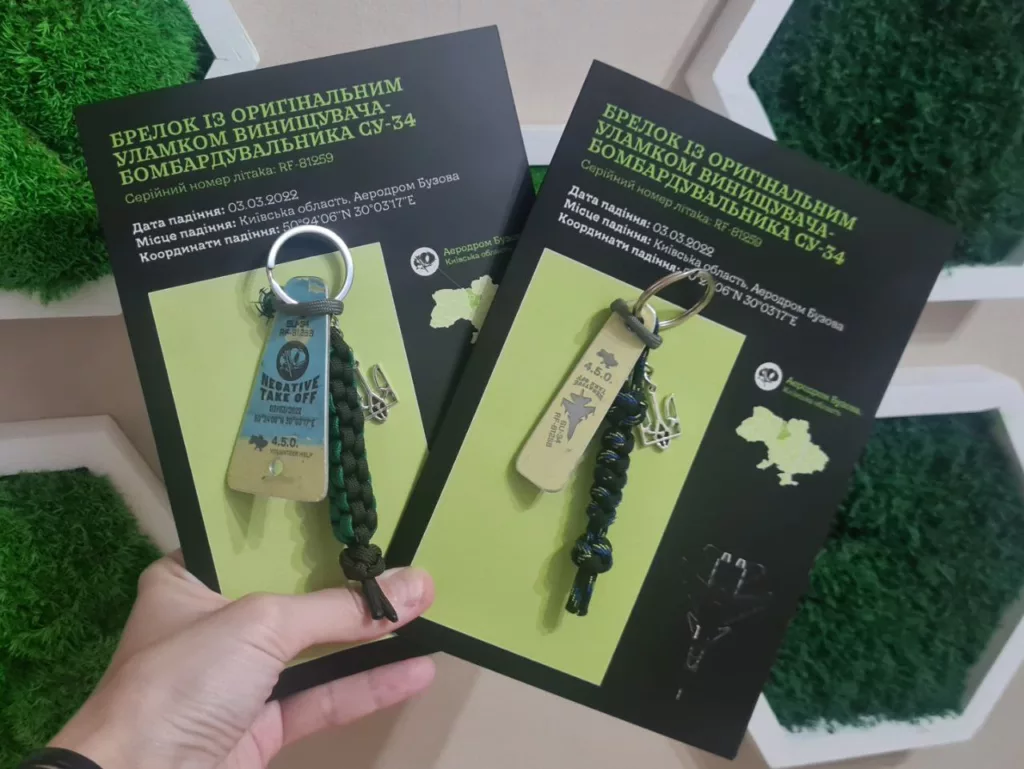 About the aircraft and its fragments
This russian plane attacked Kyiv region at the very beginning of the full scale war. It was successfully shot down by the Armed Forces of Ukraine and perform a successful negative take-off on the Buzova Airfield.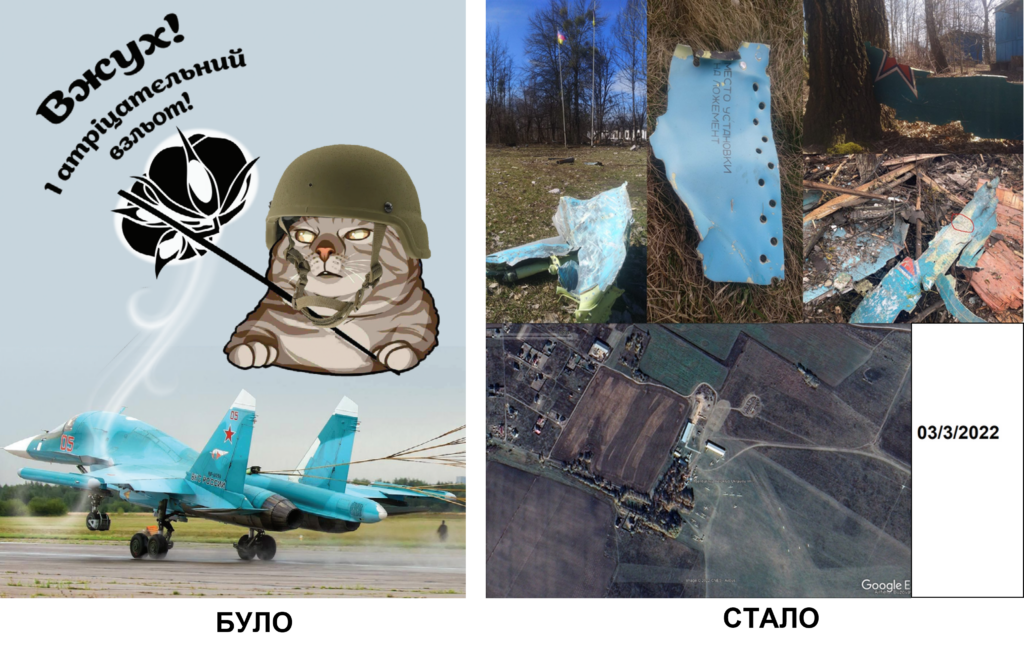 Carefully collected and transformed into a souvenir by our volunteers – now instead of destruction thіs wreckage will serve for the benefit of Ukraine.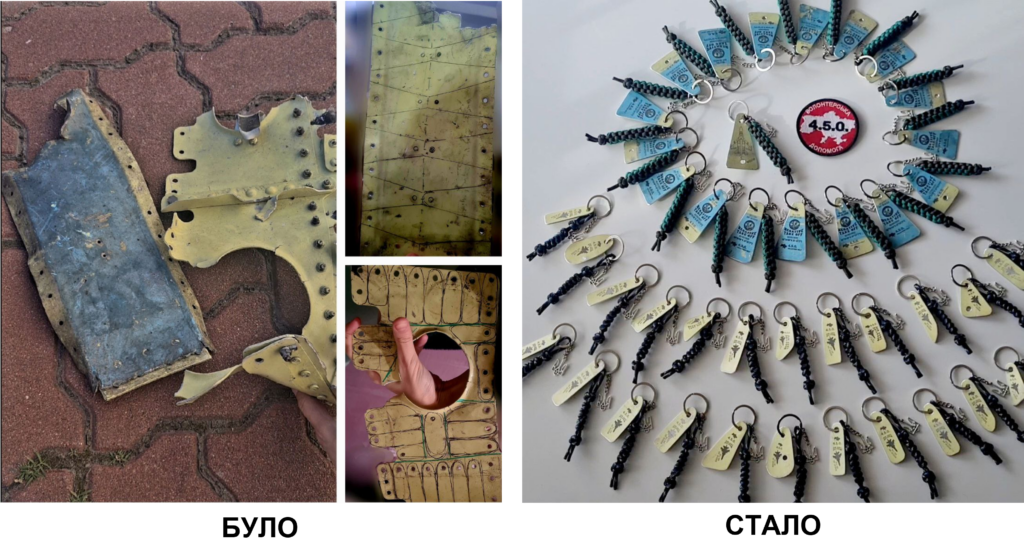 Production
A lot of work has been done to make these keychains for you by hands. We taped the video of producing process and are happy to share with you. Just look at how occupiers' killing weapon is becoming a symbol of the Ukrainian struggle for life!
Each keychain is unique
All processed fragments are unique. We have made several pieces of different shapes and 18 trapezoidal numbered pieces keychains, from which you can choose the one you like best.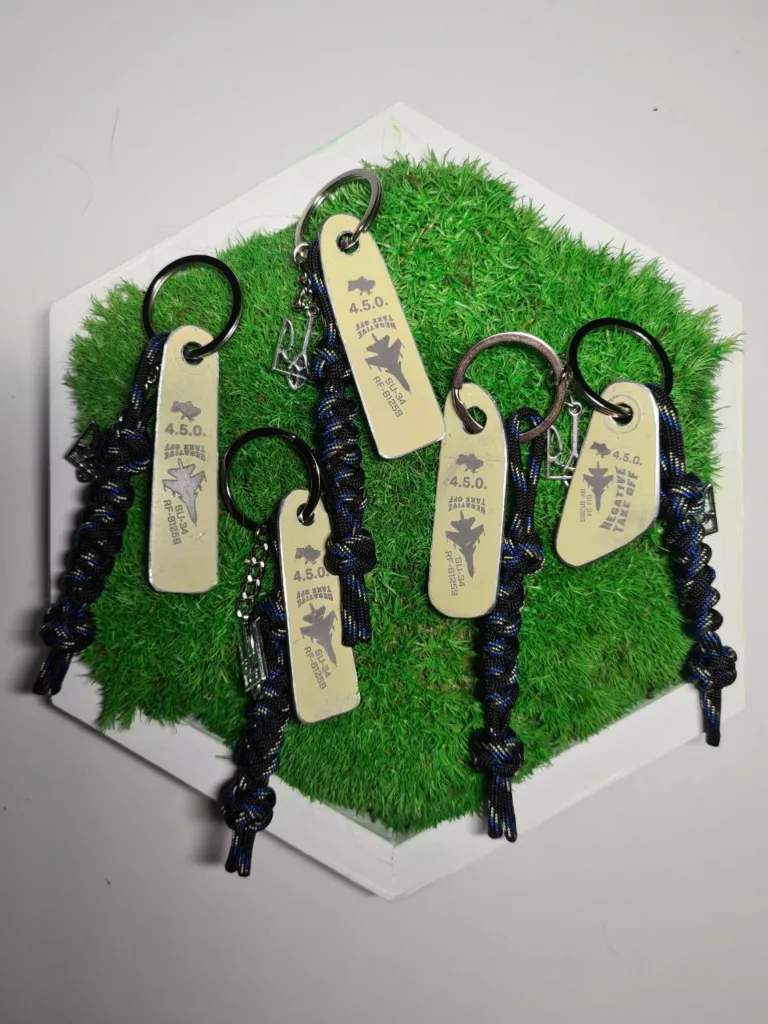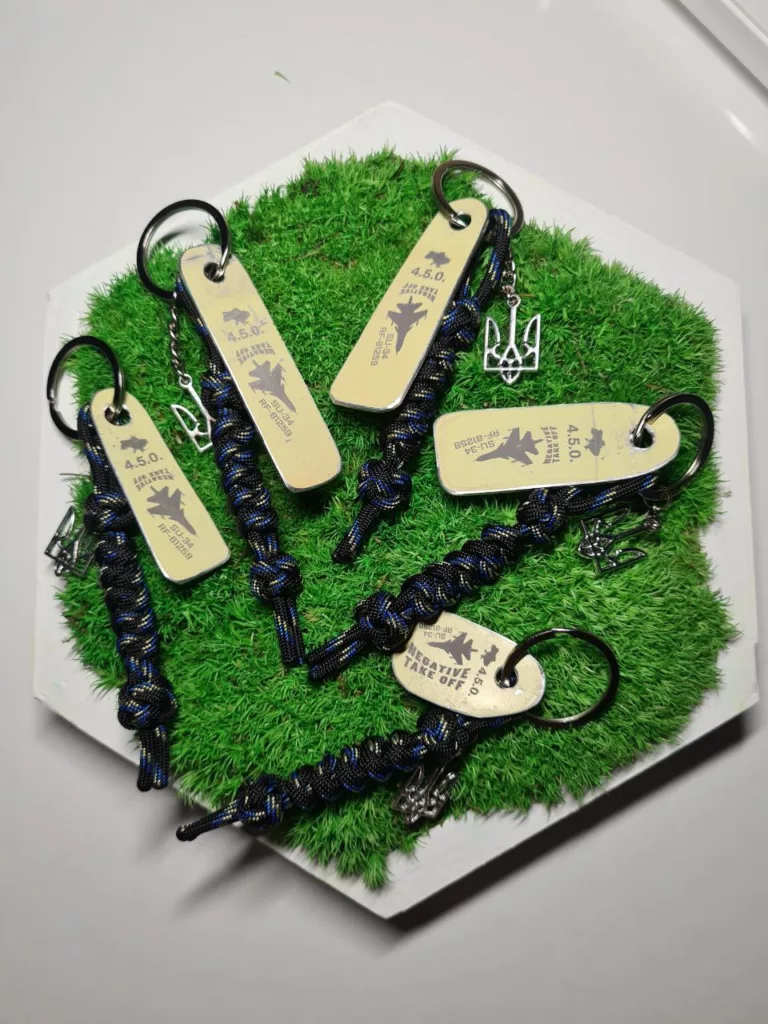 ---