We have prepared something special for you
Keychain made with original fragment of the 9M79 "Point-U" rocket wing
Rocket serial number: 0400007 – Ш9109539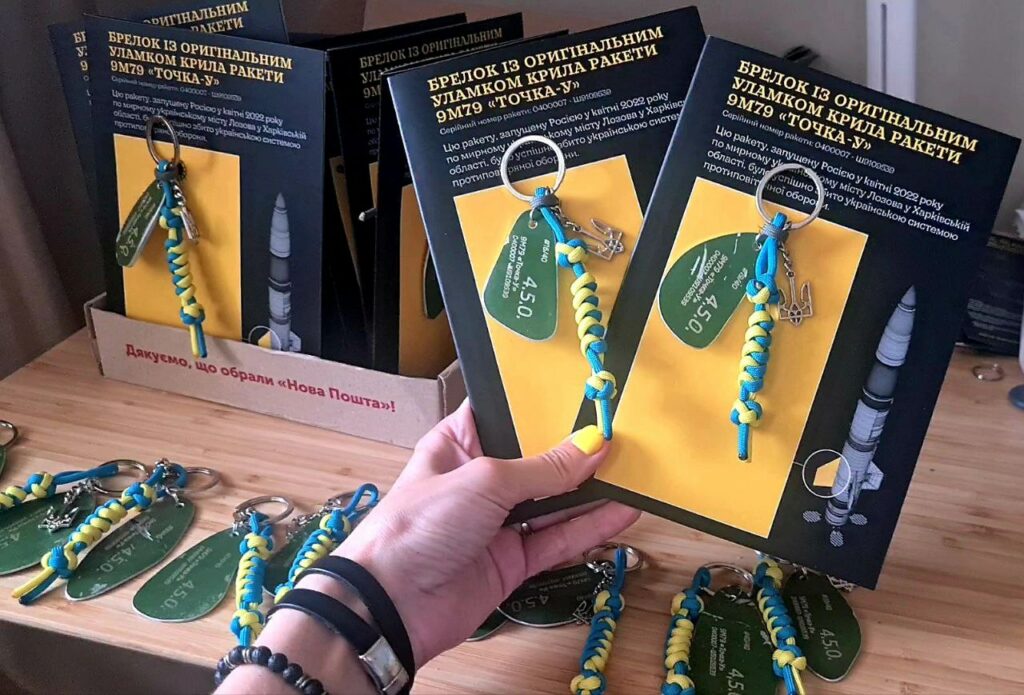 About the rocket and its wreckage
During their regular raid to Eastern Ukraine, our guys found the wreckage of a 9M-79 Point-U rocket in Lozova town, Kharkiv region. It was shot down by the Ukrainian air defence system, the wreckage fell down 300 meters far from the school.
The guys took the rocket's wing part with them to Kyiv. It just lay idle for a couple of weeks, until we decided that such a symbol of the Ukrainian struggle shouldn't gather dust in the warehouse.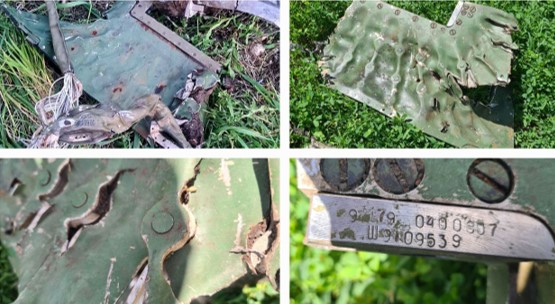 Production
A lot of work has been done to make these keychains for you by hands. We taped the video of producing process and are happy to share with you. Just look at how occupiers' killing weapon is becoming a symbol of the Ukrainian struggle for life!
Each keychain is unique
These "plates" are duralumin, include the outer skin of the 9M79 Point-U rocket. All treated fragments are unique in their shape, size, curvature, existing damages and scratches. In total, we have made 40 "plates", from which you can choose the one you like best.