A gift for a donation!
Not everyone can be a warrior. But everyone can fight evil!
Your donations have already saved many lives.
Every contribution is important, and there are no such thing as a small donation!
Still, we want to personally thank those who make significant donations. From now on:
For a contribution of 10,000 UAH (or 300 USD/EUR) we will present you with Keychain made with original fragment of the russian Sukhoi Su-34 fighter-bomber/strike aircraft. or a fragment of Point-U (Tochka) rocket
For a contribution of 15,000 UAH (or 500 USD/EUR) we will present you with Souvenir Metal glasses made of 30 mm cartridge case of BMP-2 (IFV-2, infantry fighting vehicle)
And, of course, for any contribution to you – our gratitude and respect from the fighters and the sooner Victory!
What needs to be done?
1. Make the donation to the PO "Volunteer Help 4.5.0." marked as "charitable contribution" by any way, which is convenient for you
2. Fill out the Google form so that we can send your the gift (specify the delivery information and attach the Receipt for the transfer of funds).
The number of gifts is limited! To receive a gift, you need to fill out the form to us within a month from the moment of your charitable contribution (so that we can correctly distribute the available gifts).
3. Await your present! We will contact you and confirm the delivery.
Follow us on Facebook and Instagram, where we will publish reports on purchases and deliveries for our soldiers.
Choose your gift
"Drops" of Point-U (Tochka) rocket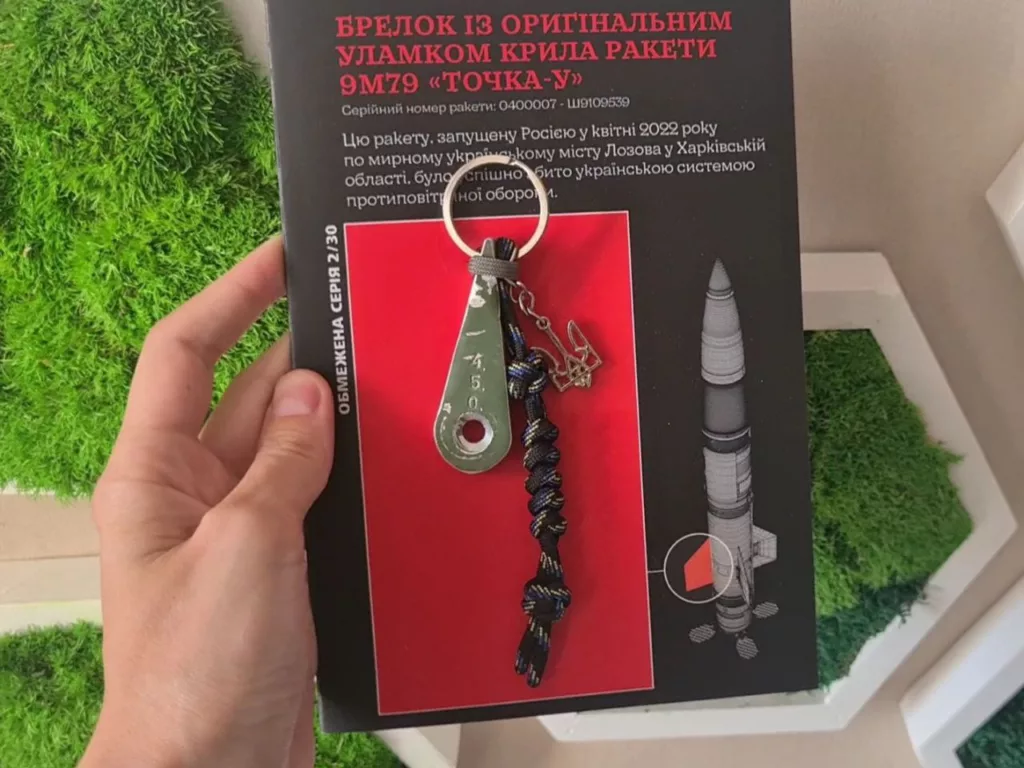 "Plates" of Point-U (Tochka) rocket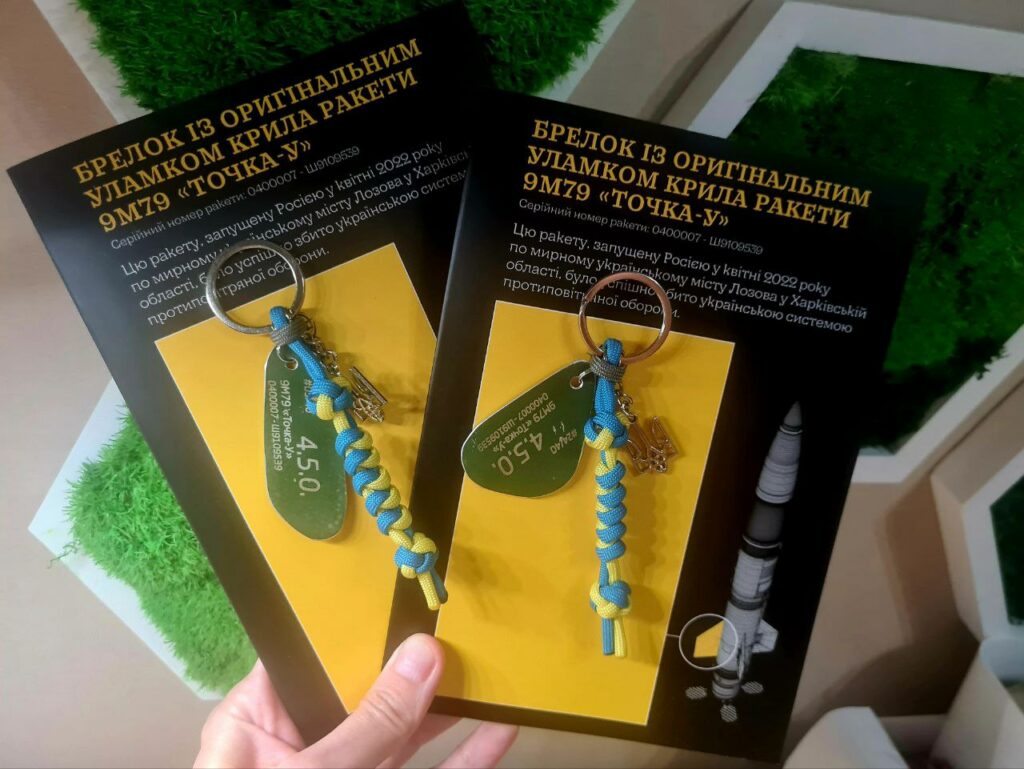 Keychain with fragment of Su-34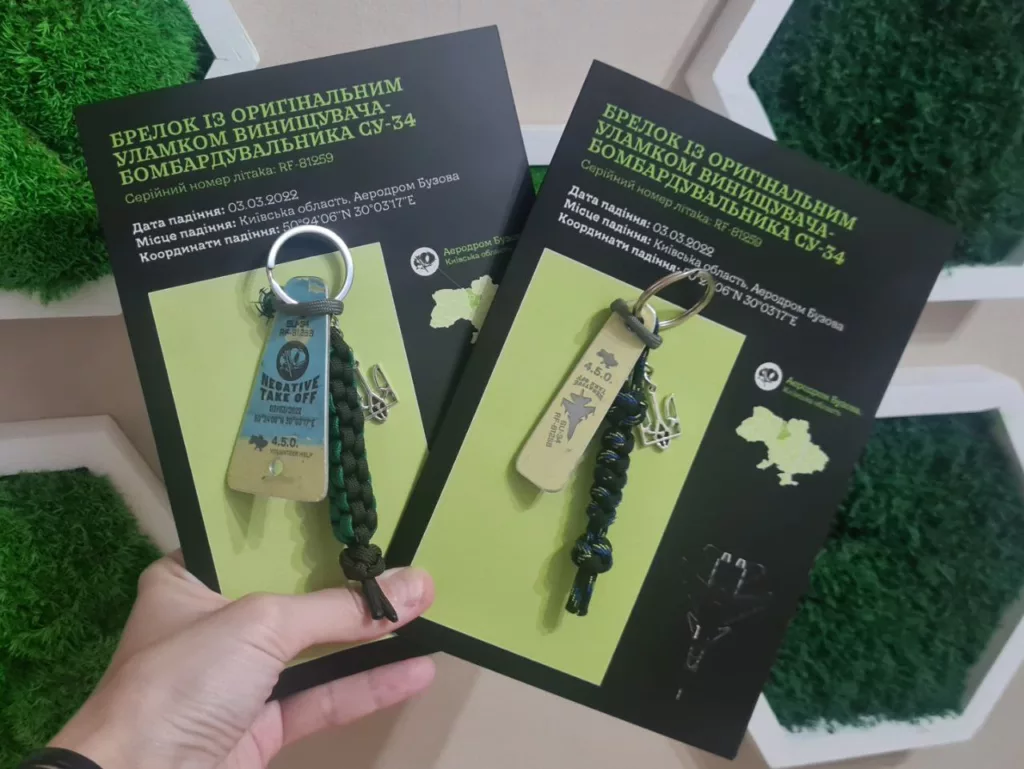 Souvenir Metal glasses of BMP-2 cartridge case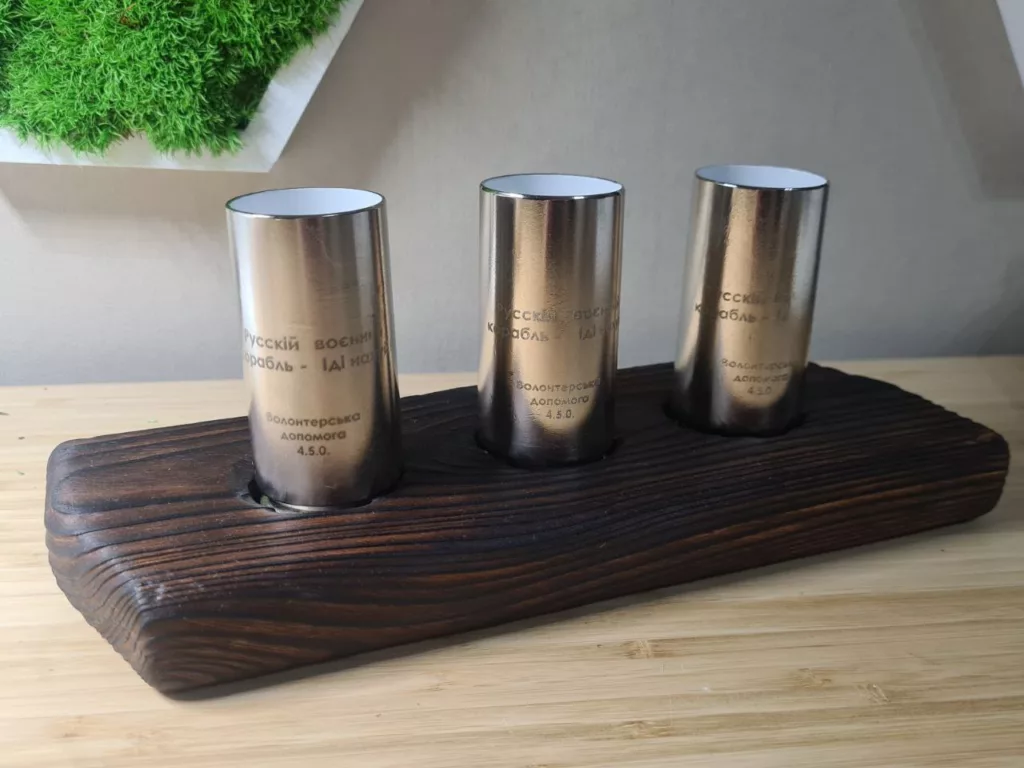 FAQ
| | |
| --- | --- |
| How can I buy a souvenir? | We do not sell anything, but give souvenirs as a thank you for your contribution to supplying units that are on the front lines. |
| Can I receive a gift if I have contributed previously and/or to other funds? | We are very grateful to those who helped our Defenders, however, gifts will be provided only within the current event for making a contribution to the accounts of the PO "Volunteer help 4.5.0." according the above conditions since February 1, 2023 |
| Is it possible to receive a gift abroad? | We will send you a keychain to any country in the world where there is a postal service (except the russian federation). |
| How much is delivery? | We will pay the delivery cost ourselves. |
| Can I make a contribution in several transactions? | Yes, you can divide the contribution into several parts. In this case, just attach several receipts when filling out the Google form. |
Thanks to everyone who is joining us! United to victory!